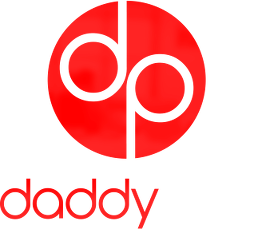 A great band makes a great wedding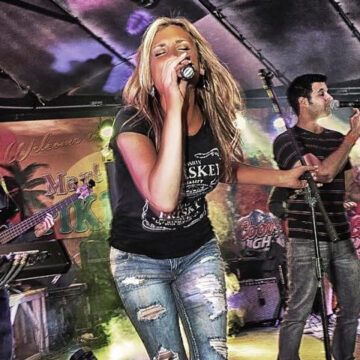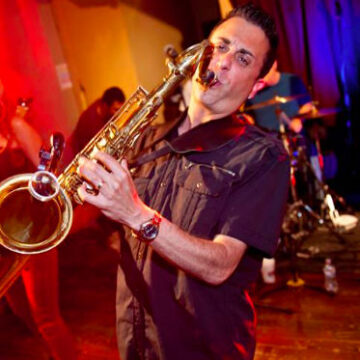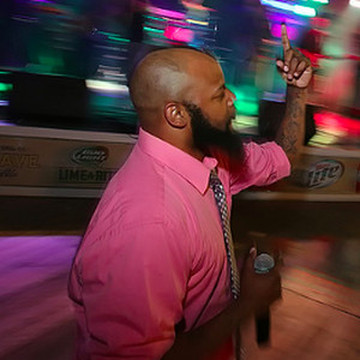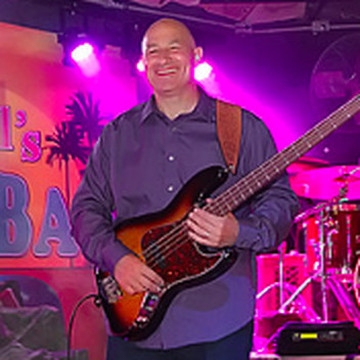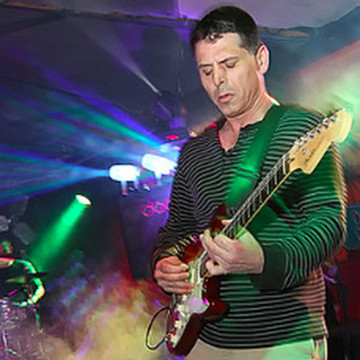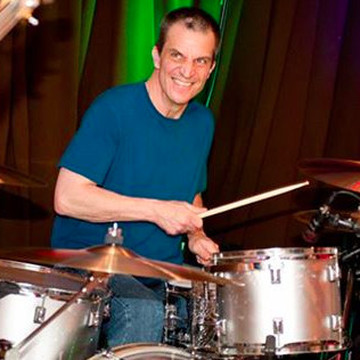 About the Band
Daddy Pop is one of the most sought after live bands in the tri–state area. With vast musical talent and an enormous set list, there isn't an event, nightclub or party that Daddy Pop doesn't dominate. Boasting many high–end clients including Jon Bon Jovi, The NFL, The New York Stock Exchange and Mercedes Benz, Daddy Pop delivers pinpoint dynamics with high voltage vocals. Covering everything from Frank Sinatra to Ariana Grande, they are fearless fronters backed by top shelf musicians. Whether it's classic rock, funky soul, slick hip–hop or current pop, it's all Daddy Pop! The members all come from diverse backgrounds adding to the unique song selection and lasting appeal of the band. From Bruce Springsteen to Bruno Mars, from Tina Turner to Taylor Swift, Daddy Pop will keep you up on your feet, dancing all night long.
Elyse & Jarred

Daddy Pop played for my wedding – they were amazing! Listing to any of their online tracks does not even BEGIN to do them justice! They play locally in the central Jersey/Jersey shore area so if you can possibly go see them live I would really recommend it. They will blow you away! I gave them maybe 3 "must–play" songs and then just told them to read the crowd and play what feels right. I could not have picked a better playlist if I tried. Every song was spot on for the moment, the crowd on the floor. They truly made my wedding reception spectacular.

Tara & Nick

If you are looking for an awesome and affordable wedding band, look no further than Daddy Pop! We listened to one other band prior to Daddy Pop but once we saw them play live, we just had to have them! We literally booked 2 days later and it was the best decision we made!

Our guests danced the ENTIRE NIGHT and literally missed parts of their meals because they did not want to sit down to eat! Our guests are still complimenting about how great our band was and I am looking forward to hopefully hearing you guys again at friends of ours weddings in the future!

Melanie & Chris

You guys did a fantastic job at our wedding! Liz was a pleasure to work with, very professional, and the customization of the song list between the band and DJ was excellent. Gene and Nate also really did a great job working the crowd and getting the dance party going. The dance floor was full the whole night, the music sounded amazing, and everyone had a blast! Thank you for everything!

Emily and Corey

There aren't enough stars to adequately describe how amazing Daddy Pop was, and how much of an impact they had on our special night.

From our first meeting, the band was enthusiastic, supportive, and a tremendous help in figuring out how we wanted our wedding to feel. They took the time to work through the flow of the evening, making sure our party was exactly what we had imagined.

Musically, Daddy Pop is as tight as any band. They are professional musicians, not people doing music as a side gig, and I feel bad every time I refer to them as a "wedding band" because it doesn't do them justice.

From Motown, soul and R&B to rock, pop and hip-hop, Daddy Pop had our entire wedding up on their feet for 3 straight hours. Nearly every person at our wedding made a point of telling us how great the band was.

I know I'm biased, but having attended numerous weddings over the past few years, I can honestly say that Daddy Pop was the best band I've seen. I can't imagine having had anyone else play our wedding

Jennifer and Russell

Thank you so much for a fantastic wedding! Our guests loved you!
I'm so happy we got our dream band for our wedding!!

Meghan & Shaun

Phenomenal!!! Daddy Pop is such an amazing group of performers! Not only was everyone at our wedding dancing and having fun, but the music was superb! Liz and the entire band were so easy to work with and really listened to what we wanted for our wedding ensuring the must play songs were there and keeping everyone going all night! We have had a lot of the guests tell us that this is the best band they have seen at a wedding. I can honestly say that you helped make our wedding the perfect day! Every single person in the band was committed to making the wedding about us. How great is it when the sax player comes out and plays just for you and the singers are on the dance floor getting everyone involved in singing a song. Absolutely amazing and I would strongly recommend Daddy Pop to anyone!

WeddingWire Reviews

For more great Daddy Pop reviews, please visit WeddingWire!